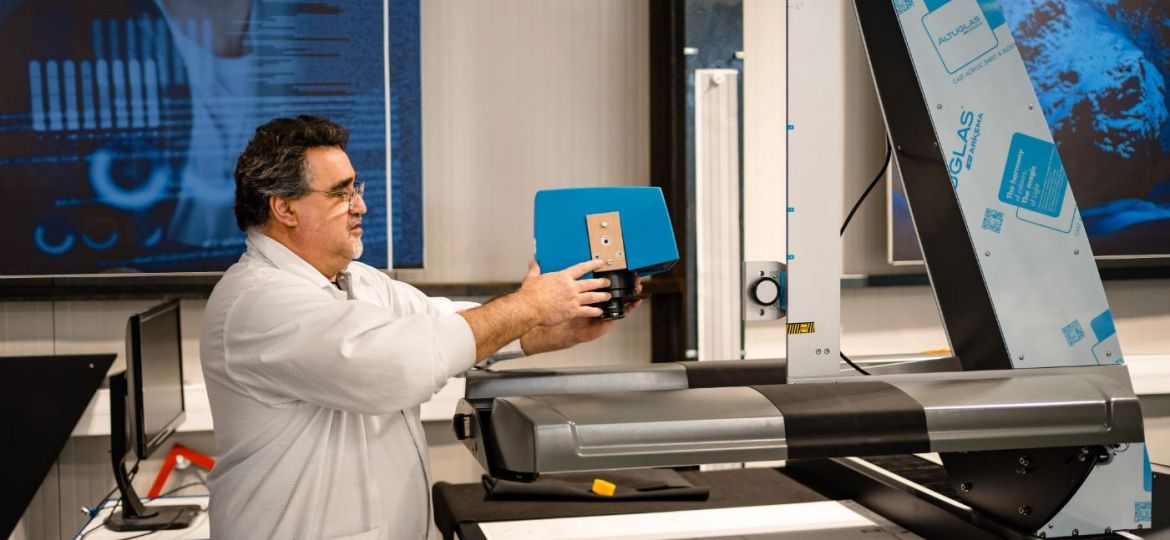 Let's suppose the angle of lighting is of 45°, then if the document is glossy and has some relief, it is enough for a part of the document, even a very small part, to form a 22,5° angle in respect with the glass plate to cause reflections in the image.
This can be true with textured glossy paper, seals, coins, etc. There are many heritage materials that are crumpled and have relief.
Some scanner constructions can minimize the risk of reflection. Yet, it is not possible to prevent all reflections issues without having a dedicated anti-glare feature.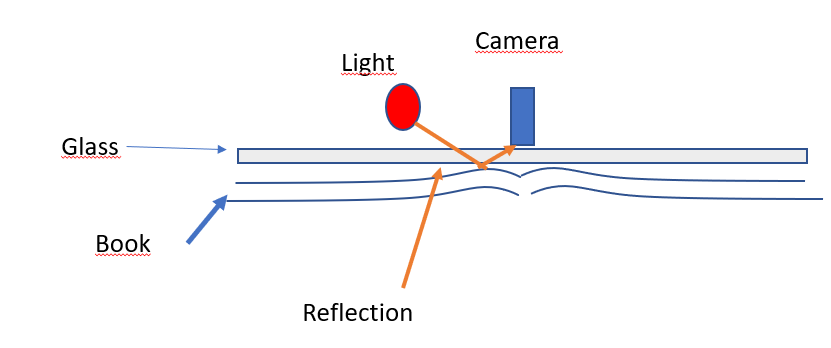 For bound glossy documents it is not possible to scan without reflections because the scanned documents do not have a plane surface, and thus reflections toward the camera are most likely to occur.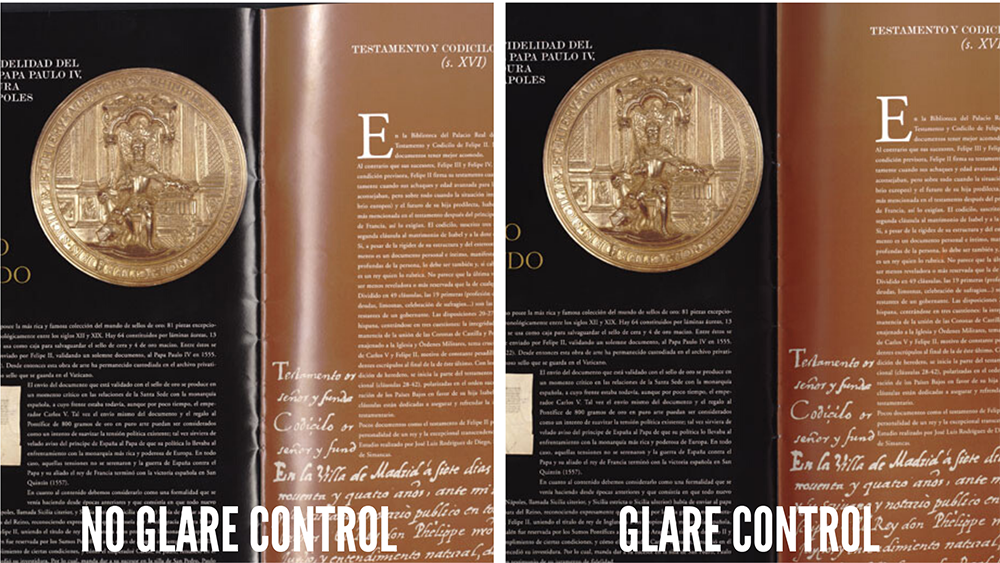 This is the reason why i2S Suprascan Quartz scanners have Anti Glare feature integrated to the scanner.